Career Opportunities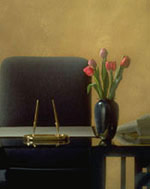 Citizens Bank offers opportunity for growth and development and an excellent benefits package including medical, dental, life insurance, and a 401(k) Plan. We welcome you to complete the online application for the position you are interested in.

Human Resource Department
Citizens Bank
301 E. Main Street
P.O. Box 1700
Kilgore, Texas 75663
903-984-8671

At Citizens Bank, we continually strive to maintain a pleasant environment and are committed to the health and safety of our employees as well as our customers. Therefore, all applicants considered for employment with Citizens Bank must successfully complete a drug-screening test prior to employment.


Equal Employment Opportunity Policy

It is a policy of Citizens Bank to provide equal employment opportunities to all applicants and employees, without regard to race, religion, color, national origin, gender, age, disability, sexual orientation, veteran status, genetic information, pregnancy, or any other legally protected status, in a harassment-free work environment.